Latest Provincial Nominee Program Draws
Hello there, dear readers! Are you seeking the latest information about Canada's immigration pathways? Well, you're in the right place! Today, we delve deeper into the most recent Provincial Nominee Program (PNP) draws across British Columbia, Manitoba, and New Brunswick. Our aim at Ansari Immigration is not just to keep you updated, but to help you understand these developments better.
A Closer Look at the Provincial Nominee Program (PNP)
The Provincial Nominee Program (PNP) is a strategic collaboration between federal and provincial governments in Canada. It is designed to attract economic immigrants—professionals, workers, and students—who can significantly contribute to a province's economy.
Securing a nomination from a province substantially increases your chances of receiving an Invitation to Apply (ITA) for permanent residency. But why is this so, and what are these mysterious 'eligibility scores' we often talk about?
Understanding Eligibility Scores
The eligibility scores, such as the SIRS score for British Columbia or the specific scores in Manitoba, are calculated based on several factors including your language proficiency, education level, work experience (both in Canada and globally), and age.
These scores determine how well you align with the province's labour market and societal needs. For instance, a high score reflects that you possess in-demand skills, have relevant work experience, and would integrate well into the province's society and workforce.
Benefits of the PNP
The PNP is not just beneficial for the Canadian provinces, but also for immigrants. For provinces, it helps meet specific labour market needs by attracting the right talent. For immigrants, it opens an alternative pathway for Canadian permanent residency, especially for those who may not qualify through the federal Express Entry system.
Breaking Down the Latest PNP Draws
Now that you have a better grasp of the PNP and its intricacies let's dive into the specifics of the recent PNP draws across British Columbia, Manitoba, and New Brunswick.
Latest Provincial Nominee Program Draws :


British Columbia's Recent Draws
British Columbia held its typical weekly draw on July 11 under the BC PNP, inviting over 202 candidates across different categories. The eligibility scores were:
Skilled Workers: SIRS score of 106

International Graduates: Score of 109

Entry-Level and Semi-Skilled Candidates: Score of 87
Manitoba's Invitations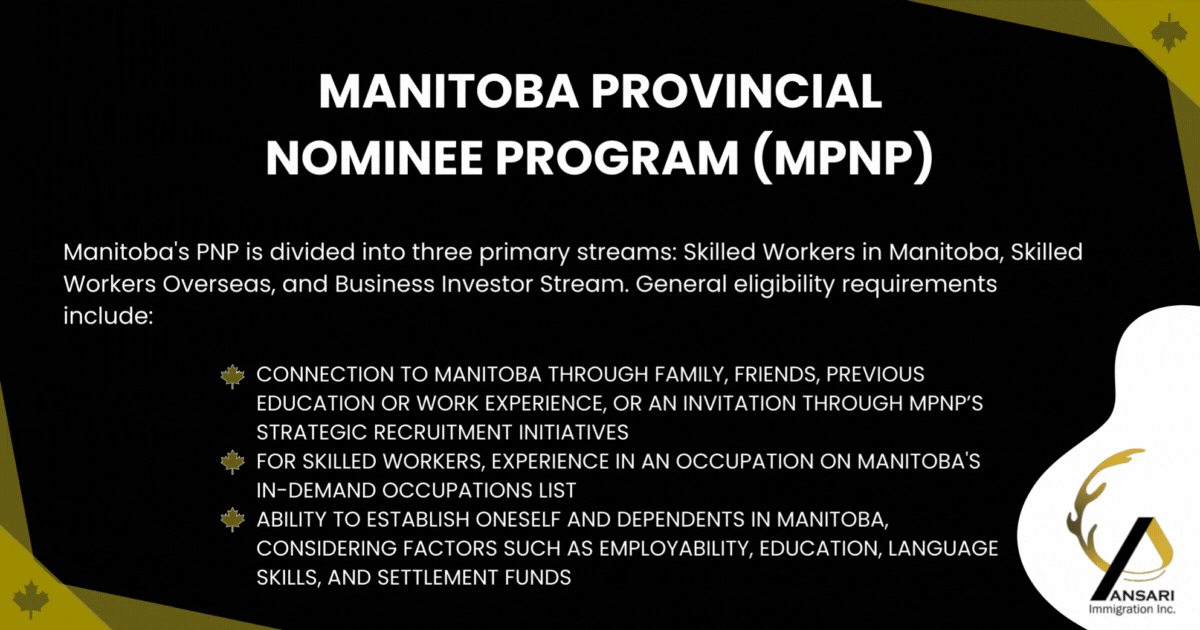 Manitoba invited a substantial number of candidates, issuing 540 Letters of Advice to Apply across various streams and draws. Skilled Workers and International Education Stream candidates, among others, received invitations.
New Brunswick's Express Entry Draws
New Brunswick unveiled its Express Entry draws for June, with 121 invitations issued across three distinct streams. Throughout 2023, the province has handed out 630 invitations under the NB Express Entry program.
How Ansari Immigration Can Help You
Here at Ansari Immigration, a leading immigration consultancy firm based in Vancouver, we are committed to making your Canadian dream a reality. Our services include professional consultation and guidance on immigration pathways like PNP, assistance with student visas and study permits, healthcare-related queries, workers' immigration processes, and in-land sponsorships.
Our team of experts will guide you through the complex world of immigration, simplifying processes, and boosting your chances of success. We're not just about providing information; we're about creating possibilities and turning aspirations into reality.
Dive into our other blogs for more insights on a wide array of topics. And remember, with Ansari Immigration, you're one step closer to your Canadian dream. Stay tuned for more updates!